PlayCyber Global League (PCGL)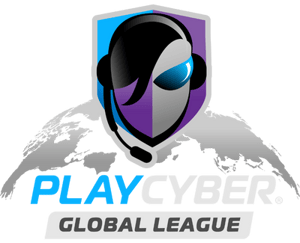 Purpose
The PlayCyber Global League (PCGL) by Katzcy PlayCyber helps you connect, share and learn alongside your peers. Whether you are a security specialist, hacker, or gaming enthusiast, you will hone your skills and gain valuable industry expertise.

We are a global community bringing together a diversity of thought, ethnicity, gender, and more. As such, it is vital to ensure everyone is safe, respectful, and inclusive.
Scope & Applicability
This Code of Conduct ("Code") applies to PlayCyber Global League (PCGL) members, sponsors, and fans (collectively, "Participants"), Katzcy employees, Advisory Board members and representatives, contractors, and volunteers when they are conducting business on behalf of PCGL (collectively, "Program Supporters"). This Code does not cover every issue that may arise but sets out basic principles to guide Participants and Program Supporters. All Participants and Program Supporters must conduct themselves accordingly and seek to avoid even the appearance of improper behavior.
The Responsibilities
All Participants and Program Supporters must at a minimum:
Be respectful of each other and themselves. This is the basis for 'Keep Everything Safe for Work.' Examples of disrespectful behavior include but are not limited to vulgar language, offensive or otherwise inappropriate photos, and discord handles.

Be accountable for their words and actions.

Be conscious that PlayCyber League Discord, and other PlayCyber member resources are for the League

only

. This is the basis for "For the League, by the League." Examples of unacceptable behavior include but are not limited to scams, RMT, and advertising without approval. If you have a question about what constitutes advertising, please email league@playcyber.com.

Be lawful. This is the basis for 'Keep it Legal.' Do not request, suggest, perform, promote, or in other way or shape discuss illegal activities. Examples of prohibited activities include but are not limited to cracking passwords that are not yours, asking for pirated software, books, study materials, or compromised accounts, etc.

Always follow Discord ToS (discordapp.com/terms) and Discord Community Guidelines (discordapp.com/guidelines).
How to Report
If you want to report an incident, please contact PlayCyber Global League via Discord or email report@playcyber.com. If our attempt to be inclusive is excluding you, please let us know. We are continuing to listen and learn.
Katzcy, as the administrator of the PCGL, is responsible for setting the standards contained in this Code and updating these standards as it deems appropriate to reflect the prevailing ethical standards within the Cyber Gaming community. Katzcy PlayCyber Staff members reserve the right to mute, kick, or ban inappropriate users at their discretion and without notice.
This Code was duly approved and adopted by Katzcy as of the 1st day of January 2023 and is effective immediately. As such, Katzcy reserves the right to update this Code of Conduct at any time.
Program Sponsors & Partners
Thanks to Our Sponsors