Co-Host an Event or Game
Across the world. We make cybersecurity fun.
Truly. Epic. Experiences.
We Do the Work
You Share the Glory
Together, we can create epic cyber games experiences for players and fans by partnering with various game platforms and providers for both virtual and in person events. Perfect for:
Game Platform Providers
Nonprofit Organizations
Academic and Training Providers
Corporations and Conferences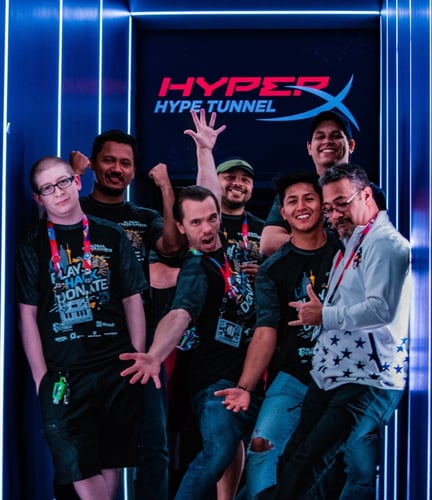 Tap Our Event Management Expertise
Our experts help recruit players, fans and sponsors as well as taking care of the coordination to create an impactful and positive experience for all. How we shine:
Creative: We think outside of the box to bring you new ways to look at the world, demonstrate your brand and drive market interest.
Experienced: We have years of hands-on experience with technology companies, bringing ideas and products to market and changing our world.
Collaborative: We work alongside your team to learn about your company, your people and your solutions to develop a plan for your success.
Practical: We are committed to delivering our projects on time and on budget without sacrificing quality.
Results-driven: We define measurable and actionable goals to deliver the highest quality work for the best possible results.